The power to communicate more creatively and with impact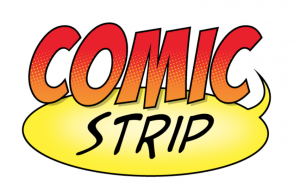 We have a dynamic range of creative activities designed to help you to create, collaborate, connect and communicate your research in a more exciting and engaging way. Our workshops bring a range of people together from all areas and stages of research and from a range disciplines including healthcare, social care, academia and medical practice. Take a look at the current list of workshops and call us to book or find out more on 07525 310457.
The 'Incubator'
The focus of the Creative Learning Programme is on encouraging the NHS R&D North West community to see learning as an essential part of work and the life that surrounds it. One of the underlying principles of the Incubator is the opportunity to develop as a community of practice. The programme of activities is intended to be empowering. Selecting a set of ideas around co-creation, communication and creativity, and using an organic approach, a series of workshops and learning tools is identified. These are used to take the community through a shared experience to simultaneously enhance professional capabilities and identify new and innovative ways of developing the work of R&D.
The Incubator has been established to draw the arts and humanities into the practice management and commuinication of R&D in the North West.  Over the past decade, the arts, including music, creative writing, theatre, dance and fine art, have gained increasing recognition as a crucible for innovation in health service delivery and patient care. The humanities, meanwhile, particularly philosophy, history, literature studies, theology and anthropology, are prominent amongst those disciplines that increasingly work collaboratively to discover richly-textured ways of understanding illness, health services and patient care in relation to individual subjective experience.   Arts in Health: A Review of the Medical Literature[1], presents a summary of 385 references from the medical literature regarding the effects of the arts and humanities in achieving clinical outcomes for the benefits of patients; raising staff morale and job satisfaction, widening the skills of nurses and doctors, providing better quality of healthcare, enhancing the quality of life of service users; and helping health care providers manage the service.
The function of the Incubator is to foster and support a rolling programme of arts-based activities, enabling a creative re-imagining of the day-to-day practices of the NHS R&D North West community. The intent is to build workforce development, resilience and innovative professional practice through involvement in collective creative processes. The goal is to enhance the capability of the community to respond to the NHS policy" Increasing research and innovation in health and social care"DH 2013.
http://www.artscouncil.org.uk/publication_archive/arts-in-health-a-review-of-the-medical-literature/

More information on previous events please visit our ARCHIVE: