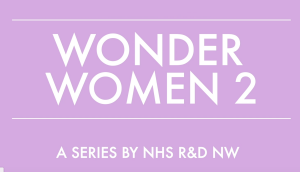 We're pleased to announce that episode 7 of our #NHSWonderwomen films is here!
Starring in our seventh film of the year is Dr Hazel Roddam, Consultant for Research and Evaluation in Allied Health Practice.
In this, our penultimate film of the second NHS Wonder Women series, Dr Hazel Roddam tells us that we need to maximise what women can achieve in research.
Listen to Hazel talk about the challenge of having to leave clinical practice to do research and how her journey from clinician to researcher was inspired by the children and families she worked with over the years.
To watch the film please click here: