When and where?
17th November 2020 via Zoom.
Aim & content: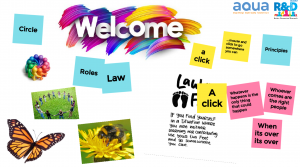 We worked in collaboration with AQUA who were interested in organising a catalyst event around death and dying. The event was originally organised for the 16th March, but due to the pandemic it got cancelled.
Since adapting the way we work to the new virtual world we find ourselves in, we were pleased to be able to offer our virtual catalyst events.
It was a unique opportunity to discuss and shift the way we talk about death, dying and end of life conversations. The day was introduced by guest speaker Lucy Watts, award-winning patient advocate, disability activist and lived experienced leader who delivered a truly inspiring and thought-provoking introduction to the subject and really enabled attendees to kick-start their conversations.