Deborah Antcliff
Deborah qualified with a BSc (Hons) Physiotherapy in 2002 (School of Physiotherapy, University of Manchester) and is based in the out-patient departments of The Pennine Acute Hospitals NHS Trust, assessing and treating patients with a range of musculoskeletal conditions.  Since qualifying, Deborah has developed a specialism in chronic pain/fatigue and is now a Persistent Pain Specialist Physiotherapist.  She delivers individual and group based rehabilitation programmes, involving graded exercise and behavioural modification strategies.
Deborah completed her PhD (School of Nursing, Midwifery and Social Work, University of Manchester) in 2014.  Her field of research involves activity pacing as a coping strategy for chronic pain/fatigue.  In particular, her PhD study involved scale development (an activity pacing questionnaire) using mixed qualitative and quantitative research methods.  Her PhD has led to a number of publications and national and international presentations.  Deborah is currently undertaking a National Institute for Health Research Integrated Clinical Academic (NIHR ICA) Clinical Lectureship which is joint hosted by The Pennine Acute Hospitals NHS Trust and The University of Leeds.
Deborah is involved in organising research activities and public engagement activities within the Trust.  Deborah is a member of the Chartered Society of Physiotherapy and the Physiotherapy Pain Association.  She is excited to join the NHS R&D NW Faculty Associates to continue being involved in research activities and promoting research within and beyond the NHS.'
Sarah Carr
Sarah is an English-language specialist, working as a writer, editor and proofreader for businesses, the NHS and universities. Her first degree is in modern languages and English, and she also has an MBA. Sarah worked as an NHS manager for seven years (including in R&D) before going freelance in 1997. With particular interests in plain English and academic English, she is an associate with Plain Language Commission (PLC), and has been a fellow at the University of Manchester's Business School and Institute of Medicine, Law and Bioethics.
Sarah's publications include two books ('Tackling NHS Jargon: getting the message across', Radcliffe Medical Press, 2002; and 'Communicating with Older People: Writing in plain English', PLC, 2016), a distance-learning course for PLC on writing clear letters and emails, and a guide for the Society for Editors and Proofreaders (SfEP) on editing into plain language. Sarah has also written for various journals, including the British Journal of General Practice, Clarity, Editing Matters, Health Management and Health Service Journal. She is an Advanced Professional Member of the SfEP.
Outside her paid work, Sarah provides counselling-type support to clients of two bereavement charities. Her favourite ways to relax are spending time with family, reading non-fiction, walking, cycling, and browsing in charity shops.
Melanie Chapman
Melanie has been Research Associate within Manchester Learning Disability Partnership which supports adults with learning disabilities since December 1999.  She is a Visiting Fellow at Manchester Metropolitan University. Her role is focused on increasing research capacity amongst health and social care practitioners and developing and carrying out research projects and service evaluations.  She has used a range of qualitative and quantitative methods and has been involved in a number of projects on different topic areas relating to people with learning disabilities (e.g. mindfulness, digital inclusion, dementia, weight management, misdiagnosis of epilepsy, advocacy, resettlement from long stay institutions, Big Society. The findings from many of these projects have been published in peer-reviewed and practice journals.
Melanie has a long-standing commitment to ensuring that people who use health and social care services and carers are actively involved and engaged throughout the research process and was seconded for two days a week to facilitate the development of the North West People in Research Forum from October 2013 – October 2015.  She has worked closely with people with learning disabilities as co-researchers on projects and co-applicants on funding proposals. In 2012, she completed a PhD (by publication) on involving people with learning disabilities and health and social care practitioners in research. She also has a degree in psychology and a Masters in Research (Health & Community).
Alexander Douglas
A self-confessed 'humanities geek in the body of a musician,' Alexander has studied in London, Manchester, Cardiff and Lampeter and now divides his time between music and language.
 Initially known for his work as an award-winning jazz pianist, he has since earned a professional reputation as one of the most versatile conductors in the UK, working with everything from baroque ensembles to big bands via arranging backing vocals for indie pop albums. He is the Artistic Director of ADM Productions, a music micro-enterprise working across England in performance and education spanning classical, jazz and gospel music.
 However, Alexander is also a theologian working on philosophical questions concerning the meaning of faith, worship and their intersection with culture. This has led him to some very serious questions concerning mental health and religion, which – in conjunction with his work with NHS R&D NW on the Academy of Creative Minds – have resulted in his being enrolled on the MA in Philosophy and Mental Health at the University of Central Lancashire where he not only looks forward to developing a broader and theoretically-rigorous concept of mental health but aspires to become more involved in mental health advocacy in both cultural and religious dimensions.
 Alexander looks forward to increasing dialogue with members of the health research community, not least in the area of creativity and communication as a means of building supportive and resilient communities. He is also very interested in the developing area of spirituality and recovery in mental health.
Su Fowler-Johnson
Su is a creative and results-driven OD consultant with a focus on change, reform and leadership development in the NHS and public sector.  Her strengths and passion lie in working with senior teams to design and deliver OD interventions, both nationally and locally, and often in politically sensitive and complex settings.
Starting out as a practice nurse, she became a Nurse Fellow at the University of Manchester before opting for OD as Assistant Director of the team at Greater Manchester SHA.  Su then spent four years as Associate Director for NHS National Workforce Projects with a secondment to the Department of Health to support ISIP project sites in Derby and Nottingham.  After that she joined a Manchester-based consultancy as Director of Quality Assurance, leaving to start her own consultancy in 2011.
Su uses evidence-based tools in her day to day work with teams.  Specifically, tools and techniques developed and based on research first published by Professor Michael West that link good people management with the reduction in mortality rates.
Su has worked on a number of large-scale change projects – facilitating clinical engagement in response to NHS reforms, co-designed assessment and development centres & leadership programmes, developed regional frameworks to support strategic alliances and partnership working, developed coaching cultures and used evidenced-based tools to develop high performing teams.
Su is an energetic and enthusiastic coach. She works with executives, senior managers, clinicians and business owners on the issues that are important to them, from developing resilience and emotional intelligence to creating high performing teams.
Her work highlights (so far!) have been playing her part in increasing the number of primary care nursing services, becoming a registered NHS National Leadership Academy Coach and becoming a non executive director.
Being part of the North West R&D faculty allows Su to use her skills, experiment with different approaches and work with a pool of talented, research minded, patient orientated innovative teams that are prepared to consider 'what if….'
Sarah Garrett
Sarah is a freelance consultant in improvement and innovation, with a background in frontline NHS management. She has spent much of her career working with new approaches to improving quality, safety and patient experience, playing a key role as national manager of the Pursuing Perfection initiative with the Institute of Healthcare Improvement and NHS Modernisation Agency.
Sarah was strategic advisor and facilitator for the Patient Safety First campaign and has worked with local, regional and national organisations on patient safety improvement. Her work includes the testing of Vincent et al's framework for the measuring and monitoring of safety in healthcare organisations on behalf of the Health Foundation, and exploring the use of patient stories in undergraduate medical education. Currently, Sarah is a part of the faculty for Making Safety Visible, Haelo's board level collaborative for the measuring and monitoring of safety, supports the Sign up to Safety campaign team in developing new approaches, and is consultant to the Oxford AHSN Patient Safety Collaborative.
An experienced facilitator, Sarah has equipped leaders and frontline staff, in the UK and internationally, in new knowledge and skills for service improvement and innovation and is co-author of the NHS Institute book, Thinking Differently. Sarah is an Associate with the Centre for Innovation in Healthcare Management at the University of Leeds, and an Affiliate with the Advancing Quality Alliance.
Owen Gaynor
Owen is a Manchester based circus and street theatre director, performer and trainer.
With 20 years experience of facilitating workshops combined with training as both a youth worker and a performing arts college lecturer Owen has a unique approach to exploring issues through his artistic practice.
Working with many varied clients including HOME Theatre, Manchester City Council, corporate clients and numerous youth groups and organisations both locally and nationally Owen has facilitated workshops exploring wide ranging topics from the role of fathers in the family, to organisational structures in company practice, to facing the fear of performing.
A Fellow of the Winston Churchill Memorial Trust, Director at The Circus House CIC and a creative practitioner and associate at NHS R&D Northwest Owen is as happy working on city wide performance events as creating small scale socially aware street theatre.
Claire Haigh
Claire is an experienced, future focused and connected public service leader with extensive experience of leading collaborative programmes that transcend organisational and professional boundaries whilst achieving real and lasting outcomes. Claire is an expert networker, influencer and mobiliser who always approaches programmes with authenticity, passion and from a strength based perspective. Claire excels working in multi-functional teams, across organisational boundaries and where meaningful connections need to be made to achieve better outcomes. She has extensive experience working with senior leaders and politicians and an excellent understanding of the ever evolving policy context that is influencing public services reform. Being a qualified coach and with a background in organisational transformation and development and an RSA Fellow she has a strong foundation for the collaborative work undertaken and a practical understanding of the skills and behaviours required of our 21st Century 'Public' Servants.
Since graduating with a degree in Psychology from Royal Holloway 10 years ago, Claire has spent her career working in the public sector. Starting her career in Local Government in organisational development and transformation and then moving to work regionally across public services in the North West for the past six years in a variety of roles at North West Employers. Most recently she was their Director of Improvement which meant leading on their capacity and capability building strategy as well as leading a programme of innovative networking and connecting activities.
Claire loves innovating, experimenting, exploring and learning and is passionate about helping leaders at all levels to be the best they can be in order to help all communities to live happier and healthier lives.
Dr Claire Harris
Director of Aspire Personal and Organisational Development Ltd (www.aspirepod.com, www.aspiretools.co.uk), Visiting Research Fellow, Manchester Business School.  Contact: 07931913156, claire@aspirepod.com
Qualifications: PhD (Psychology), MSc (Occupational Psychology), BSc Hons (Psychology), Certificate in Coaching, Certificate in Coaching Supervision, Level A and B in psychometric testing, Accredited Coach (Association for Coaching).
Claire is a chartered occupational psychologist and member of the Health Professions Council.  She has been practicing for over 15 years. Over the last 8 years she has been consulting within the NHS as an independent practitioner, combining her psychological insight and business knowledge to support individuals and teams to improve performance and develop leadership capability.  Prior to working as an independent consultant she worked at Manchester Business School (MBS) as a researcher and then a lecturer in Occupational Psychology.
Having been a researcher for over 10 years, Claire draws on evidence-based practice to inform everything that she does.  She continues to write, having recently co-authored a paper for the International Journal of HRM on pro social behaviour and performance in the NHS.  Claire specialises in leadership and management development, executive coaching, team development, assessment centre design and facilitation.
Having recently become a coach supervisor, Claire is currently integrating Hawkins Seven Eyed Model within her coaching and supervision practice and utilising more extensively Professor Michael West's research on teams to inform her team coaching.
Claire has joined the R&D faculty because she enjoys the creative and innovative approaches that the team take to embedding research and innovation across the NHS.
Outside of work, Claire has been a snowboarder for over 15 years.  This gives her the opportunity to explore some of the fastest and most exciting snowboarding terrain in the world.
Jessica Hearne
Jessica is a writer, filmmaker, social media consultant, and website designer based in Manchester. She founded Hearne Creative Ltd. in 2017 where she uses her eclectic mixture of skills to bring creativity into organisations to achieve her clients' goals.
She describes herself as a storyteller and is interested in characters and how they work. She followed this passion at Aberystwyth University where she earned her BA (Hons) in English Literature and Creative Writing, and also took Experimental Film and Documentary classes on the side to expand on her passion for filmmaking.
Jess has worked with us on a number of projects, from creating our NWPiRF Documentary Celebration film, to running our social media for #LTRConf2017, and plans to continue growing her business whilst also pursuing her own creative projects as a writer & filmmaker.
Dr Helen Hurst
Dr Helen Hurst has worked in acute care of renal patients for over 25 years including all areas of renal medicine and community and has recently taken up post as a Consultant Nurse for Older People which is a joint Clinical Academic position.  She has been involved in research and completed a PhD in patient experience but has collaborated on many research projects.  She is Vice President of the BRS education committee and a member of the International Society of Peritoneal Dialysis Nursing and Education committee.  She is also a member of the clinical senate for the region.  She was part of the NICE guideline group and advised on many initiates and is now a clinical adviser.  She has formulated a renal patient research group and is interested in patient involvement and collaboration in research.  She has presented nationally and internationally and has recently collaborated with Manchester University to set up the renal course for nurses and is the clinical lead. She is currently doing a CLAHRC fellowship which will be completed in 2017. Previous experience has also included a secondment into the Well North Project, a strategic collaborative programme funded by Public Health England which seeks to tackle the wider social determinants underlying the substantive health inequalities between the North and the South of England.
NHS R&D Northwest has provided opportunities for learning, including coaching and collaborating on the 2015 and 2016 conference.  To be a member of the faculty is a huge privilege and opportunity to continue the learning and contribute to such an innovative and active patient and research focussed team.
Jana Kennedy
Jana is an Artist, Performer and facilitator living in Manchester.
She has designed and delivered brilliant, engaging creative workshops in Greater Manchester for over 10 years. Jana develops bespoke, solution-based approaches to making art and performance in Schools, Arts Centres, Museums, Libraries and Community groups.
As a socially engaged artist and facilitator, Jana enjoys working with others, encouraging creativity to be a shared experience. She especially enjoys focusing on the process, enabling the results to be owned by the participants whom the work will mean most to.
Jana facilitates performance workshops focusing on confidence on stage, devising, script writing, improvisation, character development, clowning and movement, and regularly delivers drama workshops at Z Arts. She has recently produced a large Orchestras Live event in Cumbria in conjunction with Cockermouth School, Cumbria Music Hub and Camerata Orchestra, and is a creative practitioner and associate at NHS R&D North West.
She also facilitates workshops in a variety of visual art based activities – recycled fabrics based workshops, costume design, banner making, paper-mache sculpture, and 3D portraits, time capsules and installations. She has huge experience of delivering these workshops with a curriculum remit or working with less socially engaged community groups. She has worked in PRU's and with young refuges with The Children's Society and Barnardo's as well as the LGBT Foundation Manchester.
She also worked for three years in New York with The Rush Philanthropic Foundation (http://www.rushphilanthropic.org/) working on both their summer programmes, and school projects, having taught there again in March 2015, she continues to be a teaching artist on their staff.
Marie Marshall
Dr Marie Marshall works as part of the paediatric diabetes team at the Royal Manchester Children's Hospital as a Paediatric Diabetes Nurse Specialist, a role she has done for fifteen years. Prior to this she worked as a Children's Nurse in a variety of acute and community settings before making the decision to specialise. Marie has an active interest in clinical research and completing her PhD in 2009. Her clinical research interest is in using qualitative methodology to exploring the meanings children, young people and parents ascribe to living with a long term condition. Marie has conducted research within schools in collaboration with Manchester University and has presented her work nationally and internationally. She is active nationally and on the steering group for the RCN Specialist Care Forum and was until recently Chair of the RCN Children and Young Peoples Diabetes Community.
The last twelve months have been both exciting and challenging for Marie who has been seconded into the Well North Project, a strategic collaborative programme funded by Public Health England which seeks to tackle the wider social determinants underlying the substantive health inequalities between the North and the South of England. The project seeks to improve the health and wellbeing of individuals and families in some of the most deprived communities across the North of England. For Marie working with children, young people and families and understanding the impact poverty has on health outcomes is a crucial issues faced by many heath care professionals and one in which the Well North project proposes to tackle.
Being involved with R&D has provided opportunities of connecting and collaborating with other clinical and academic researchers. Marie is delighted to be invited to be a member of the faculty and to continuing developing collaboration and contributing to delivering practical support.
Jane Martindale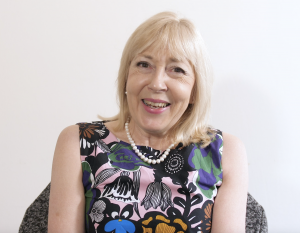 Jane works as a Chartered Physiotherapist at Wrightington Wigan and Leigh NHS Foundation Trust specialising in rheumatology with over 30 years (and counting) experience.  Having completed her National Institute of Health Research Clinical Lectureship, her Trust are actively supporting the continuation of her clinical academic role by supporting Jane to work as an extended scope practitioner in physiotherapy and also acting as Therapy Research Lead.  Jane is actively involved in research and holds an Honorary Researcher position at Lancaster University.  Jane completed her Ph.D in 2008, whilst working full time, and this investigated disease severity and psychological status in Ankylosing Spondylitis (AS).  Her current research now focuses on the challenges of living with this condition throughout the life course.  She has presented at major clinical conferences both nationally and internationally and have several publications.
Jane is passionate about making research 'real' within clinical practice and a first step after her PhD was to initiate a research network of physiotherapists from the North West of England who have a special interest in AS (ASSIGNw).  The group meet on a regular basis sharing best practice and contributing to small research projects.  Jane is a member of AStretch (a national network of specialist physiotherapists in AS) and works on projects which educate physiotherapists and health care professionals to improve early diagnosis and management of AS/Axial SpA.  Jane is also a member of Arthritis Research UK (ARUK) Clinical Studies Group for Spondyloarthropathies.
Being involved with R and D North West has given Jane opportunities to develop networks of like-minded colleagues who share a passion for research. There have also been fantastic learning opportunities such as being introduced to creative ways of thinking and also to coaching.  Jane is delighted to be invited to be a member of the faculty and excited to be able to contribute to such an enthusiastic and innovative team.
Will Medd
Will brings together a unique blend of being a certified coach and a social scientist, able to work at the level of individual change while maintaining sensitivity to the importance of context.
He has a background as an established researcher, well versed in the challenges of interdisciplinary and cross-institutional research, and with a reputation for high-impact research involving strong stakeholder involvement.  Through his teaching and research he has gained extensive experience of workshop facilitation with small and large groups, including academic and business leaders.  He has been described by participants as 'flawless', 'trustworthy', 'excellent' and 'challenging'.
Will began coaching in 2009.  He is also a professional ICF accredited coach (ICF ACC/CTI CPCC) which involves running a private coaching practice with clients from across the country.  His work in bringing coaching to the research world has included designing and delivering coaching programmes and workshops.  He has published with Jeff Gill, 'Your PhD Coach' (2013, Open University Press/McGraw-Hill) and written coaching material for VITAE (including training manuals, website and reports).  Will enjoys coaching and running programmes and workshops that are experiential, engaging and action oriented.
More Than Minutes
More Than Minutes are a team of artists, illustrators and animators comprising James Munro, Claire Stringer, Holly Langley and Chris Murray who love to make minutes mean more.
They go to conferences, events, meetings and debates and create a live, illustrated record of the content.  It is the art of listening and capturing words in a dynamic, creative and exciting way.  They specialise in making information digestible, bringing it to life with illustrations and colour. Their artists come from a wide range of disciplines, and love to share these skills through workshops and training- we find our greatest strengths come from collaboration.
Gill Phazey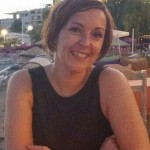 Gill has worked within the NHS for all of her post academic career undertaking a variety of roles within the learning and development arena. She has a passion for development and has been keen to hone her skills in a range of roles from educational Project Manager to Learning and Organisational Development Manager. These roles have allowed her to experience and lead all elements of the development cycle, from design and delivery, to evaluation of learning interventions in multiple topic areas. Gill has an MSc in Organisational Psychology from Manchester Business School and certificates in psychometric testing, and has been able to utilise this knowledge to inform her approach to learning activity. As well as her formal roles, Gill has been keen to develop her wider skill set by undertaking a range of independent assignments from designing learning materials to evaluating leadership programmes. Gill is also a mentor with the North West Mentoring scheme and a careers champion for the North Western Deanery, as well as an MBTI facilitator. From November 2014 Gill is undertaking a new role with the NHS North West Leadership Academy as a Senior Leadership Development Manager, supporting the commissioning and strategic direction of leadership development activity for senior NHS leaders across the region. Gill has also undertaken several research projects looking at professional development needs of experienced doctors and the impact of  coaching interventions, and enjoys applying research techniques to her practice. She has been an associate with the NHS R&D North West team for the past two years and continues to enjoy this role.
Nick Ponsillo
Nick is currently Director of Philip Barker Centre for Creative Learning at The University of Chester, a new centre exploring the use of creative learning and creativity through the life course within the education, health and social care sectors and connecting both sectors with arts and culture.
Prior to his current role Nick was Head of Manchester Camerata in the Community (2010-2016), Project Manager at Manchester Camerata, studied music at The University of Huddersfield, has worked as a part-time university lecturer, performer and as a scagliola worker building pieces of interior architectural design for Hayles and Howe.
Nick is a member of the MyHub Strategic Board, MyHub Music Trust, SSMEP Board Member.
Sue Roberts
Sue Roberts has worked as a leadership development facilitator, organisational change consultant and executive coach since 1995.  She translates business needs into pragmatic people development solutions and works internationally with a range of clients across public sector, commercial and academic environments.  Sue's inclusive facilitative style combined with a breadth of knowledge and a variety of learning approaches supports diverse learning needs and enables clients and participants to gain insight into their own context.
Sue holds an MA in management learning, is an NLP Master Practitioner, a level 7 Action Learning Facilitator and a qualified coach with MBTI Step 1 and Firo B practitioner accreditation.  She tutors on 'Organisational change', 'Knowledge management and Organisational Learning' at post graduate level at Lancaster University.  She works with research regularly, undertaking impact and evaluation research for clients and has provided work force strategy and change programme consultancy.  The findings from this research often provide insight when working with teams and leaders.
Sue's current work includes team development at Board level with an international manufacturing organisation, coaching at Director level within Local Authority and the NHS.  Sue has a passion for supporting individuals and organisations to develop resilience and has recently piloted several programmes in this area.  She is currently developing a 'Women in Leadership' programme for a client in the Middle East due to begin in June 2014.
She has joined the R&D faculty to link with a group of like-minded individuals and share learning and create innovative solutions for the R&D population.
Sue lives in North Lancashire with her border collie and loves exploring the local woods and coastline.
Doug Shaw
Doug Shaw: People and Organisational Development Consultant, and Artist. Specialising in Change, and Creative Problem Solving.
I consult with a wide range of businesses, leaders, and teams on how to improve processes and systems, to make the employee and customer/service user experience more effective, productive, inclusive and enjoyable. I often use the arts in my work, as a subjective lens through which to invite inquiry.
Connecting people and establishing a sense of community is a vital part of my work. I'm fascinated by people's inherent creative abilities, and I love working to make it easier for people to explore and be confident with their creativity, and to use this in their work.
Janet Suckley
Janet is a chartered physiotherapist and registered osteopath.  She took up her NHS consultant post in 2003 and her specialist area of interest is musculoskeletal medicine.  She works across both hospital and community sites and has a clinical lead role for audit, education, and research.  She is a Fellow of the Royal Society of Medicine and a member of Manchester Medical Society.  She sits on Arthritis Research UK's USER committee and is a clinical adviser for the Parliamentary Health Service Ombudsman.  Janet is an honorary lecturer at the University of Manchester's Centre for Musculoskeletal Research and is currently working with the Research in Osteoarthritis in Manchester (ROAM) team at the university to develop clinical guidelines for the management of knee osteoarthritis.  She is also part of a team of postdoctoral clinicians at Central Manchester University Hospitals NHS Foundation Trust (CMFT) investigating the experiences of major trauma injury patients, from pre-hospital care through to rehabilitation.
Taravandana
Taravandana brings a wealth of experience and skills founded upon a combination of 34 years of experience within the NHS as a clinician, senior manager and OD lead in a range of NHS organisations including acute, CCG's, NW R&D Network and Leadership Academy.  She has led on a number of regional and local consultancy assignments and as an OD specialist within a successful FT where she led an award-winning Coaching Culture project.
Consultancy – Director of Future Lives, Taravandana enjoys supporting individuals and teams within the public, private and voluntary sectors, to reach their potential using a range of evidence based approaches including coaching, mentoring, mindfulness and resilience, team performance inventories and EI
Mindfulness – Taravandana has been practicing and teaching mindfulness for 25 years and is keen to share its proven benefits with individuals and organizations to increase wellbeing, resilience and leadership effectiveness.  She is currently working with the Kings Fund to design a Mindful Leadership Programme.
Coaching – Taravandana has been coaching and mentoring since 2002.  She values combining empathy and support with constructive challenge so that individuals grow and change.  Her favourite tools include appreciative inquiry, TEIQ, 360feedback and MBTI.  Recently she is supporting two organizations to develop  a Coaching Culture.
Qualification and professional membership – She is a member of European Mentoring and Coaching Council and an Associate of CIPD.
Kevin Wyke
Kevin is an Organisational Development consultant, creative facilitator and experienced coach.  He has a background in the NHS, having started his career as an Audiologist and has over 20 years' experience of guiding, helping and supporting people and organisations to shine as bright as they can.
He is passionate about creating spaces for connecting and engaging people, helping them to unlock their resourcefulness and realise their potential and to make small steps or huge leaps, with a smile on their faces.
What he has gained from using research and development in his day to day work…..
Evidence-based practice has always been a part of his work, research has always challenged and informed his practice and it continues to do so to this day
Types of work Kevin really enjoys doing….
He loves working with groups, teams and individuals creating/facilitating space for purposeful conversations, using a positive framework like appreciative inquiry and participatory leadership approaches like Open Space and World Cafes.  If this can also include a bit of geeking around with technology and social media then even better.
New things he is trying out with people that he works with….
At the moment Kevin is playing with; using the power of walking conversations to improve creativity; ways of exploring cognitive bias in decision making; use painting to explore vulnerability
Why Kevin joined the R&D faculty….
He loves the connections and the creative and innovative approaches the team take to their work, they are emergent, endlessly positive, challenging and constantly learning.
What he enjoys personally….
Outside of work he enjoys being active, being outdoors and spending time with his family, his relaxation time is often spent cycling, climbing with a little bit of running thrown in. 
Rob Young
Rob is an award-winning writer. He has written about 'sex and disability' for Channel 4, Proteus Syndrome for the Young Vic Theatre and 18th Century Surgery for the BBC, where he collaborated with researchers from the Wellcome Institute. Rob wrote the first online play for the Royal Shakespeare Company. It appeared on 25 million tweets, trended 4th in the world and won two Lovie Awards (Internet Oscars). His feature film, Miranda, won the Audience Award at London's Raindance Film Festival and his adaptation of Hemingway's Pulitzer Prize winning novella, The Old Man and the Sea, won the Award for Artistic Excellence at England's biggest arts festival. Rob has been commissioned to write original scripts for Working Title, Aardman, Sony, Radio 4, Filmfour and The National Theatre. His theatre shows have received many kind reviews in the broadsheets, "A fascinating playwright", The Times.
Rob studied Theatre Design at Wimbledon then spent ten years working in photographic archives. He was Department Secretary (Computer Forensics) at Canterbury Christ Church University and was Head of Department for Prince Charles' Raleigh expedition, where he was sent on assignments to Chile, Tanzania and Pakistan. In 2012, Rob was commissioned by the Cultural Olympiad to design and produce an exhibition that toured Yorkshire during the Olympics.